Full Width Image Background
Text
What is an Annual Wellness Exam?
Southwest Medical's staff gives Annual Wellness Exams to our older patients. We know that you want complete, thorough and personalized care. We take the time to listen to you and your health concerns.
Instead of being rushed, you and your provider can talk about your overall health. This includes your fitness level, falls risk, hearing, sight and much more. You can get your questions answered and find out more about aging as healthfully as possible.
You'll get:
Extra one-on-one time with a medical professional, which helps us give you the care you need
Advice and education to help you to manage your specific health conditions
A chance to ask any health questions you have been wondering about
Text
What happens at an Annual Wellness Visit?
Our goal with these visits is to help you learn the best ways of improving your own well-being. With a few simple steps, you can be more proactive about your health. This may help you avoid problems in the future. Here is what we'll do:
We'll start the exam by going over your medical history and all recent diagnoses, asking several questions. We want to understand your current state of health as much as possible.
Next, we'll take your vitals such as blood pressure and body mass index. We'll also complete a general wellness assessment to get a sense of your overall health.
Then you will have the chance to ask all your health-related questions.
You will also receive tests based on your individual needs. These may include heart tests, lung tests, a bone mineral density test or glucose monitoring.
You should plan to spend about an hour with us to complete your visit. To schedule your Annual Wellness Visit, please call 1-702-933-1383.
Card Box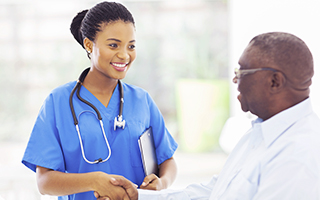 Find a provider
We know that choosing the right provider for you is very important. That's why we make it easy.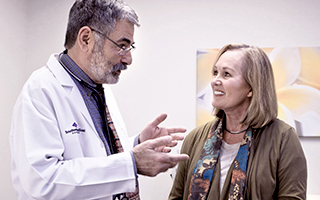 Specialty care
Our eight specialty departments treat heart conditions, long-term pain, foot problems and more.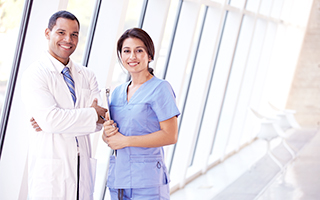 Urgent care
For immediate medical care when it's not an emergency, visit an Urgent Care center.