Color Block
Text
Obstetrics and gynecology (ob/gyn)
We'll help you reach your goals for health and family. 
Text
Guiding you through life's changes
Your gynecologic (reproductive) health is important. That's why yearly wellness exams matter so much. It's a time to take care of yourself and get needed care and screenings. We're here to help and be your partner in health.
Color Block
Text
Schedule an ob/gyn appointment online
Use FollowMyHealth to make and change appointments, check your medical records online, see test and lab results, and much more. 
Accordion Block v2
Ob/gyn services
During this yearly visit, your gynecologist will go over your health history and may do an exam. It's also a chance to talk about skin and hormonal changes, periods, sexuality, birth control and more. Routine vaccines (shots) may be given, including HPV and flu. 


Call 1-702-877-5199 to make an appointment. 

The decision to have children is personal. It can also feel overwhelming. We'll help you plan for the family you want, when and if it's right for you. Then we'll help you create a plan that fits your goals and lifestyle. 

Services include:

Family planning — We can help you and your partner make key decisions. These include having children or not, the number of children you want and birth control counseling based on your goals. 
Preparing for pregnancy — We help you prepare for pregnancy, including reaching a healthy weight, doing important screenings and caring for any infections. We'll also go over medicines and other common issues related to getting pregnant.
Infertility — If you're not getting pregnant, we'll help find out why. We'll also suggest options that offer you the best chances of getting pregnant.
Unplanned pregnancy — If you have an unplanned pregnancy, we'll help you understand your options. 

We'll help you take good care of yourself while you're pregnant and after your baby is born.

Services include:  

Pregnancy confirmation appointment — Schedule this online using FollowMyHealth or call 1-702-877-5199.
Prenatal care — It's important to good care of yourself during pregnancy. This includes eating healthfully, taking vitamins and more. 
Prenatal care for higher-risk patients — If you're older or have a long-term condition like diabetes or high blood pressure, we offer planning and support. 
Ultrasounds — An ultrasound shows images of your baby in the uterus. This helps us watch your baby's growth and development.  
Genetic testing — These tests help identify if your baby has any health problems. Your doctor will talk with you about genetic tests and when to do them. 
Delivery care — We offer care for vaginal delivery or cesarean section (C-section), and work with you to evaluate what type of delivery is safest for you and your baby.
Delivery hospitals — We partner with two leading local hospitals — Summerlin Hospital and St. Rose Hospital.

Fourth trimester program

Our fourth trimester program will help you prepare for life as a new parent. You'll have our full support during the first 3 months after giving birth, including: 

1–3 days after going home from the hospital, we call to find out how you're doing. 
At 1 week, we have a video visit to answer any questions about you and your baby. 
At 2 weeks, we have another video visit to check in with you. 
At 3–6 weeks, we have an in-office visit so we can see you and the baby in person. 

Our knowledgeable team will answer your questions about: 

Self-care, including resources to help you adjust well to parenthood 
Breastfeeding, including insights from experts 
Mental health and what to expect with mood swings and emotions 
Birth control options, including a personalized plan for you

Menopause is a normal phase in life when you stop having periods. On average, this starts around age 51. When you haven't had a period for 12 months in a row, you've gone through menopause.

Menopause is marked by a drop in estrogen levels, a hormone that plays a key role in overall health.

In addition to changes in your periods, low estrogen can lead to a wide range of menopause symptoms. These include changes in mood and sleep habits, hot flashes, urinary tract infections, vaginal dryness and weight gain.  

Care options: 

Antidepressants — Certain types of antidepressant medicines can ease hot flashes and help you sleep. 
Hormone therapy — Depending on your symptoms, hormone replacement therapy can help. It can also lower your chances of getting certain diseases.

Our providers will work with you to evaluate your treatment options and create a personalized plan for you.

Your body goes through many changes as you get older — changes that can be hard physically and emotionally. The good news is that you don't have to go through any of it alone. Our team is here to help you stay healthy and well.

Urinary changes

Aging can affect how your bladder works. Common conditions include:  

Incontinence (loss of bladder control) — This means you leak urine by accident, for example, when you cough or sneeze. It can also mean that you can't make it to the bathroom in time. 
Prolapsed uterus — If the muscles that hold the uterus in place get weak, the uterus can drop. This can lead to urinary problems.  

Care options: 

Exercises — Bladder training and Kegel exercises can help strengthen muscles and ease symptoms. 
Vaginal pessary — This is a soft, removable ring that's placed in the vagina. It helps improve bladder control and keep organs in place.
Accordion Block v2
Common ob/gyn questions
During your visit, the doctor will go over your health history and may do an exam. It's also a chance to talk about skin and hormonal changes, periods, sexuality, birth control and more. Routine vaccines (shots) may be given, including HPV and flu.

We see patients with a wide range of concerns, such as:

Breast problems 
Congenital reproductive abnormalities 
Early or delayed puberty 
Endometriosis 
Fibroids 
Ovarian cysts and tumors 
Pelvic pain 
Periods 
Polycystic ovary syndrome (PCOS)
Sexually transmitted infections (STIs) and sexually transmitted diseases (STDs)
Skin conditions of the vulva 
Unusual vaginal discharge 
Vulvovaginitis

Services include:

Annual wellness exam — This important physical includes breast and pelvic exams and a Pap smear 
Breast screening —Includes mammograms (breast X-rays) and ultrasounds to help find breast cancer or other concerns early 
Colposcopy — A test that might be done if a Pap smear is abnormal; it involves taking a close look at the cervix (the opening to the uterus)
Endometrial biopsy — A small piece of tissue is taken from the lining of the uterus; the goal is to check for abnormal cells or the effects of hormones 
HPV vaccine — A shot given to patients starting at age 11 to protect against human papillomavirus (HPV), a sexually transmitted disease
LEEP — A procedure to remove precancerous cells from the cervix  
Long-acting reversible contraceptives — Forms of birth control that are implanted in the body; they can stay in place for years and be removed anytime
Pap smear — A test that looks for abnormal cells in the cervix; usually done every 3 to 5 years, starting at age 21
Therapeutic injections — Shots given to ease pain and discomfort
Vulvar biopsy — Checks for abnormal cells in the outer part of the genitals

Tenaya Surgery Center services include:


D/C hysteroscopy — A surgery to examine the lower part of the uterus and remove tissue; usually done in cases of abnormal bleeding, miscarriage or when abnormal cells are found
Endometrial ablation — A surgery to remove a thin layer of tissue from the uterus; it reduces heavy periods in those who don't plan to have children
Myomectomy — A surgery to remove fibroids (growths) from the uterus
Tubal ligation — A permanent form of birth control done by closing the fallopian tubes

SMA ob/gyn providers may also offer surgical services at other locations as needed. If you are referred to us for a surgical service, your provider will discuss your options with you.

We accept the following insurance: 

Culinary Union (urgent and Convenient Care only) 
Golden Rule
Health Plan of Nevada
Humana
Nevada Check Up
Original Medicare
Sierra Health and Life Insurance Company
Sierra Health – Care Options
SmartChoice
TRICARE/CHAMPUS
UnitedHealthcare

Medicare Advantage plans with the Optum Care Network of Nevada:

Anthem MediBlue Coordination Plus (HMO)
Anthem MediBlue Plus (HMO)
UnitedHealthcare AARP Medicare Advantage (HMO)
UnitedHealthcare AARP Medicare Advantage Premier (HMO)
UnitedHealthcare AARP Medicare Advantage Walgreens Plan 1 (HMO)
UnitedHealthcare AARP Medicare Advantage Walgreens Plan 2 (HMO)
UnitedHealthcare Medicare Advantage Assist (HMO-CSNP)
UnitedHealthcare Medicare Advantage Focus (HMO)

If you are an uninsured or self-pay patient, you have the right to ask for a good faith estimate of expected charges before receiving services.
Horizontal Rule
Helpful ob/gyn resources
Card Box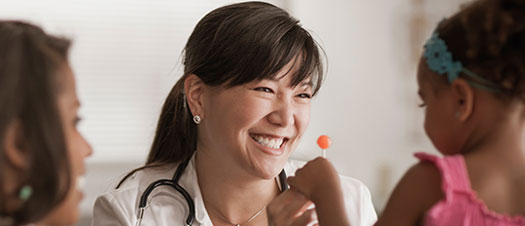 Pediatrics
Our pediatrics department provides the best possible care for patients from birth to age 18.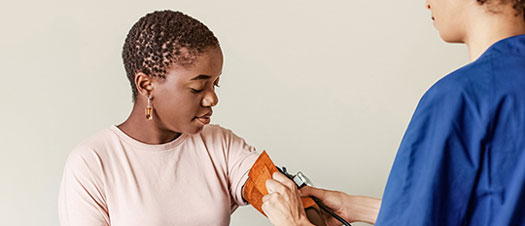 Primary care
We have an entire team of medical professionals to meet your health care needs.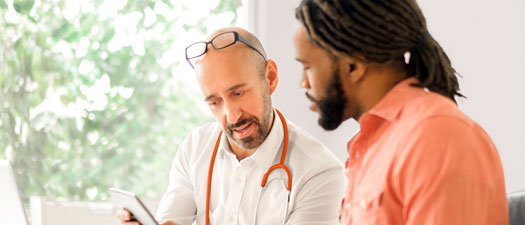 Urgent care
Our 6 urgent care locations across the Las Vegas valley offer 24/7 care for you and your family.