Text
What is a specialty care provider?
Specialty care providers help diagnose, manage and treat a range of specific conditions. They give you tests to help figure out your health problem. Then they offer you advice to best treat or manage your condition.
First, you and your primary care provider (PCP) will decide that you need to see a specialist and give you a referral. Then you can choose a provider from within Southwest Medical's group of specialists.
Full Width Image Background
Text
Southwest Medical specialty care
Southwest Medical specialists make sure you get the right care for your health needs, when you need it. We're part of OptumCareTM. This means we use the latest technology and information to bring you the best possible care for your condition.
Your PCP will work with your specialty care providers to make the best decisions for your overall health. 
For instance, if you have a constant, long-term health problem, called a chronic condition, you'll need more specialty care. You, your PCP and your specialist will come up with the right care plan for you.
You may need approval from your health insurance plan before you can see a specialist. This is called prior authorization. When your PCP recommends a service that requires prior authorization, he or she will make the request for you.
Full Width Image Background
Text
Telehealth
If you have a chronic (long-term) disease such as heart failure, diabetes or high blood pressure, we can help look at your vital signs each day. Vital signs include body temperature, pulse rate, breathing rate and blood pressure. 
At Southwest Medical, we will give you a device that tests your vital signs at home. This information is then passed along to nurses who keep track of the results.
The nurses give the information to your doctor and health care team. They will alert you if they see any problems. To take part in this telehealth program, you need a referral from your doctor.
Text
Surgery centers
When you need surgery, why spend days and nights in a hospital bed away from home? At Southwest Medical sugery centers, several procedures require no overnight hospital stay. After some time to recover, you can be back in the comfort of your own home.
Southwest Medical Surgery Center - West Charleston     
2450 West Charleston, Las Vegas, NV       
1-702-877-8660

Southwest Medical Surgery Center - North Tenaya
2650 North Tenaya Way, Suite 101, Las Vegas, NV
1-702-954-8800
Text
Preparing for your visit
Being prepared for your Southwest Medical specialist visit will lead to a better overall experience for you. You'll not only save time at your appointment, but will also feel more informed. 
Text
Southwest Medical specialty care services
If you'd like to make an appointment with a specialty provider, we encourage you to talk with your primary care provider first. Southwest Medical specialty care services may include:
Text
Allergy
We provide expert advice and treatment for patients with allergies and other conditions related to allergic reactions.
If you or someone you love is affected with breast cancer, Southwest Medical's Breast Care Program could be just the right place for you to deal with breast cancer's emotional and physical challenges. Our compassionate staff can assist you with everything from pre-operative counseling to coordination of care.

Learn More.  
Cardiology (heart care)
If you are coping with heart disease, our skilled cardiology team offers advice, screenings, testing and monitoring. We were the first in Nevada to use state-of-the-art machines to give heart tests in as little as two minutes.
Endocrinology
We provide advice and treatment for problems of the hormone-producing systems (endocrine disorders) in adults. These include diabetes, thyroid conditions and disorders of the glands. 
We have a team of doctors, nurse practitioners, certified diabetes educators and registered dietitians. They can teach you about controlling blood sugar, using insulin pumps and healthy eating.
Text
Gastroenterology
Southwest Medical specializes in diagnosing and treating stomach, colon, intestine, esophageal and liver disease. We also diagnose and treat hepatitis C. 
We perform tests that look at the large intestine (colonoscopies) and screen for colon cancer (sigmoidoscopies). We also use a camera to look at your stomach through your throat (endoscopies).
Neurology
Our specialists see patients with health brain, spinal cord and nerve problems. We also look at the electrical activity of muscles with tests called EEG/EMG.
Pain management
Our pain management specialists will help you cope with short-term, long-term or cancer pain conditions. We can diagnose problems, recommend treatments and help you manage your pain medications.
Podiatry (foot care)
Southwest Medical's podiatrists (foot doctors) and podiatric hygienists handle everything from injuries of the foot and ankle to diabetic foot care.
Rheumatology (joint care)
Our specialists help patients with conditions that affect the immune system, joints and bones. These conditions include rheumatoid arthritis, lupus, osteoarthritis, fibromyalgia and autoimmune disease.
We offer tests, treatments and follow-up care. We also do joint and tendon injections for pain relief.
Card Box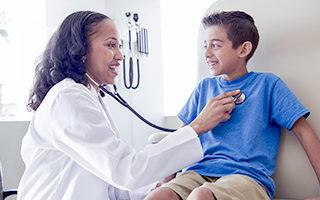 Who we are
Southwest Medical brings our patients the health care they want, the way they want it.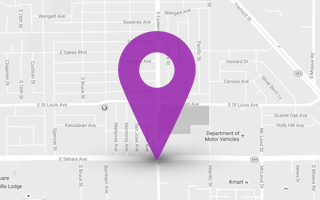 Specialty care locations
Southwest Medical offers a wide range of specialty services, from allergies to foot care.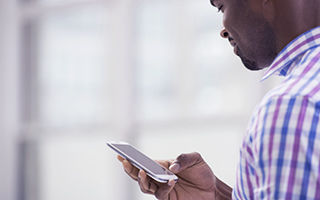 My SMA Health Online
Want to schedule an appointment? Or renew your prescriptions? It's easy with our online tool.