Text
Try on our services:
Yearly senior wellness exams at most Southwest Medical health care center locations
Two OptumCare Community Centers (formerly SMA Lifestyle Centers) just for seniors
Reminders of important exams, like mammograms and colonoscopies, through My SMA Health Online
E-visits to email your provider with any questions, comments or concerns
Electronic medical records — your test results and important information follow you wherever you go within Southwest Medical
Full Width Image Background
Text
Feeling good? You wear it well.

Our senior care puts the focus where it belongs: on you. Your primary care provider (PCP) acts as your guide and partner. Your PCP will help you with specialty care referrals, medications, tests and treatments to keep you well.
We are proud to offer senior-focused medical care with longer first visits. Your first visit with a doctor lasts about one hour. We want to make sure you don't feel rushed. You'll have time to discuss any issues and ask any questions you have. We will get to know you and your medical history.
Feeling great is always in fashion. 
Text
OptumCare Community Centers (formerly SMA Lifestyle Centers)
We partner with OptumCare Community Centers, just for seniors. Attend classes, play cards, make friends and more. Find out more about the Community Centers
Text
Find a primary care provider
Take a look at our provider directory for more information on our health care providers. We'll help you choose a primary care provider who best fits your needs. Look for a primary care provider near you.
Text
Annual wellness exams
We encourage all seniors to have yearly wellness exams. In these visits, our health providers monitor your health. We answer your questions and give you information to help you stay as healthy as possible.
During the exam, we'll talk to you about your medical history. This includes your fitness level, hearing and sight issues, and health conditions.
We'll also take your vitals (blood pressure, pulse, body temperature and breathing rate). Then we'll give you any tests needed for your health concerns. Learn more about the annual wellness exam.
Text
Southwest Medical facilities
We offer our Healthcare Centers valley-wide for our senior patients, with on-site lab tests and radiology at most locations.
For more immediate health needs, we offer six Urgent Care locations with Urgent Care Home Waiting Room services. This gives you the ability to check in and wait from the comfort of your home and wait there, instead of sitting in a waiting room.
If you need surgery, we offer state-of-the-art surgery centers. We also provide care for nine specialty areas, such as heart health and joint health. If Southwest Medical doesn't have a specialty you need, we'll work with you to make sure you get the right care.
Card Box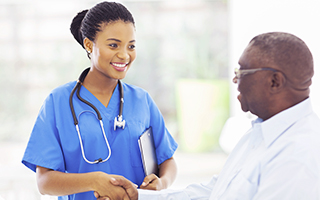 Find a provider
We know that choosing the right provider for you is very important. That's why we make it easy.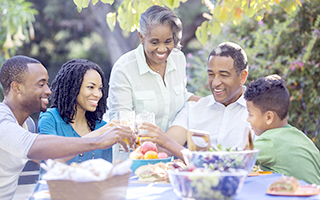 Advance care planning
Southwest Medical helps to simplify decisions about your future care.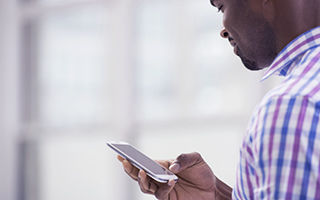 My Health Online
Want to schedule reminders for health checks? Track your health needs with our online tool.