Text
Understanding colorectal cancer
Colorectal cancer usually starts from polyps in the colon or rectum. A polyp is a growth that shouldn't be there.
Over time, some polyps can turn into cancer. Colorectal cancer occurs most often in people 50 years or older. The chance of getting colorectal cancer increases with age. Both men and women can get colorectal cancer.
Full Width Image Background
Text
Screening checklist
If you are 50 years of age or older, talk to your Southwest Medical provider about your screening options. 
Questions to ask your provider:
Why do I need to have a screening? 
What type of screening test do I need? 
What will the screening test tell me? 
How often will I need to be screened? 
Full Width Image Background
Text
Screening options
Southwest Medical offers two screening options: Colonoscopy and FIT testing. 
Colonoscopy is a sedated exam using a flexible lighted tube inserted into your rectum and colon to check for polyps or cancer. During the test, the doctor can find and remove most polyps and some cancers.



FIT

, short for

fecal immunochemical test

, is a stool test you can do at home and then mail to a lab for analysis.
Text
Colonoscopy benefits
Can remove polyps to prevent cancer.
Can find cancer earlier, when it's easier to treat and cure.
If the exam is normal and your cancer risk is average, you only need one every 10 years.
Things to think about
You need to use laxatives to clean your bowels and IV sedation during the exam.
You need to take a day off work and have a driver take you home.
Most insurance plans will pay for this test, but if you don't have insurance it can be expensive.
Text
FIT benefits
A low-cost, no-risk stool test you can do at home.
Finds 70 – 80% of cancers.
A good choice if you can't have a colonoscopy.

Things to think about
If your FIT result is not normal you will need a follow-up colonoscopy.
A FIT exam must be done every year to work as well as a colonoscopy.
*Information provided by the Nevada Cancer Coalition
 
Text
Risk factors
Your chance of having colorectal cancer may be higher than average if:
You or a close relative have had colorectal polyps or colorectal cancer
You have inflammatory bowel disease
You have a genetic syndrome such as familial adenomatous polyposis (FAP), Lynch Syndrome, or hereditary non-polyposis colorectal cancer
Talk to your health care professional to learn if you have a higher chance of getting colorectal cancer and should start testing earlier.
Text
Get the facts
Screening should start at age

50

and continue until the age of

75

for most men and women.



28 Million

Americans are not up to date on screening.



51,000

Americans die from colorectal cancer each year.



90% reduction

in cancer risk following a colonoscopy and polypectomy. 


Recommended screenings could prevent at least

60% of these deaths.
Text
Available resources
For more information about colorectal cancer, please visit: 
Card Box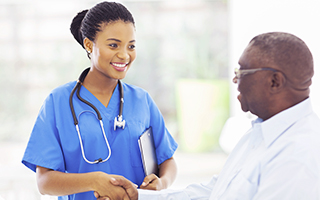 Find a provider
Southwest Medical has all types of health care providers to meet the needs of you and your family.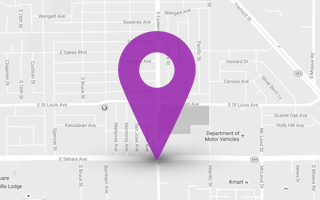 Specialty care locations
Southwest Medical offers a wide range of specialty services, from allergies to foot care.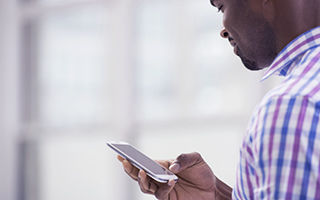 My SMA Health Online
Want to schedule an appointment? Or renew your prescriptions? It's easy with our online tool.