Text
Experience. Compassion. Innovation. Quality.
These words are all part of the Southwest Medical promise. We give our patients the right care in the right setting. We combine technology and information to deliver care when and where our patients need it. We offer access to a variety of healthcare services to meet patient needs:
12 Healthcare Centers
Nine specialty departments
Seven Convenient Cares
Six Urgent Cares
Two Surgery Centers
Two Lifestyle Centers for active adults
Medicine on the Move Mobile Clinic
NowClinic telemedicine appointment service
My SMA Health Online: patient access to medical records, online appointments, prescription renewals and more
Full Width Image Background
Text
Senior Care
Southwest Medical is proud to offer senior-focused medical care with comprehensive first visits. First visits are done by Nurse Practitioners and Physician Assistants that are specifically trained to conduct these examinations.  Patients can expect to have a full medical exam that takes into consideration their unique needs.  Services offered are based on each person's medical conditions and the visits themselves are longer than traditional office visits.  We also make sure patients have time to discuss any issues and ask any questions. 
Senior-focused Services
Yearly senior wellness exams at most Southwest Medical health care center locations
Southwest Medical Senior Priority Access Program for seniors to have direct access for appointment scheduling and any questions needing answer about your clients account.
Senior Dimensions Telephone Advice Nurse Line with 24/7 access.
Two SMA Lifestyle Centers just for seniors
Reminders of important exams, like mammograms and colonoscopies, through My SMA Health Online. My SMA Health Online also offers:

Email providers with E-visits with any questions, comments or concerns.
Electronic medical records —test results and important information available to your clients wherever they go within Southwest Medical
Full Width Image Background
Text
Southwest Medical Service Area
Optum Care Nevada
Through the network, your client can choose from hundreds of primary and specialty care providers and a broad array of hospitals. The network broker resource page provides you with detailed information about what the network has to offer. 
Visit Now
Text
Contact
For all broker questions, please contact:
Patient Services Team
702-242-HELP
Card Box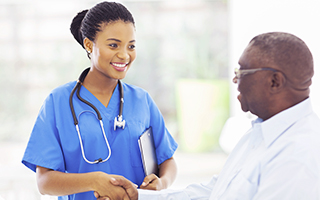 Find a provider
Southwest Medical has all types of health care providers to meet the needs of you and your family.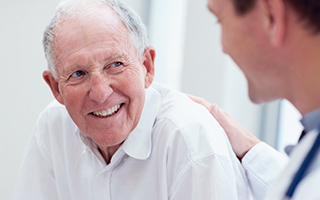 Preparing for your visit
Your Southwest Medical visit will run more smoothly if you know what to expect ahead of time.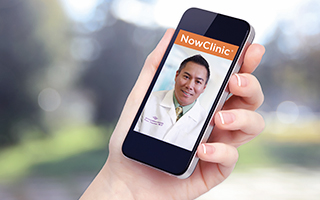 NowClinic
For non-emergency and non-urgent conditions, you can have a virtual appointment from your home.